The Green Forest senior high basketball teams were able to play a scheduled game at Greenland Friday
night and the Tigers took advantage of the Pirates in a 47-28 victory and improve to 3-2 in conference
play, they are now in fourth place in the 1-3A standings. The Lady Tigers lost a close one to the Lady
Pirates by a score of 29-27 and fall to 1-4 in conference play. The Green Forest basketball game
previously scheduled home game against Valley Springs has been moved to Valley for tonight Monday
January 24 th . Tickets for Monday's game must be purchased on line at ticket leap; games begin at 4:30
including junior high girls and boys, followed by the senior high girls and boys. Berryville basketball
teams have a change in schedule for tonight Monday January 24 th against Prairie Grove in Bobcat Arena
at 4pm and include seventh grade girls and boys, followed by junior high girls and boys. Friday night
senior high boys basketball scores include; Gravette over Harrison 58-46, Shiloh Christian over Pea Ridge
45-27, Elkins over Bergman 84-70, and Flippin over Life Way Christian 65-39. Senior high girls scores
include; Harrison over Gravette 57-52, Pea Ridge over Shiloh Christian 40-33, Bergman over Elkins 66-19,
and Flippin over Life Way Christian 41-30.
Eureka Spirngs Highlanders: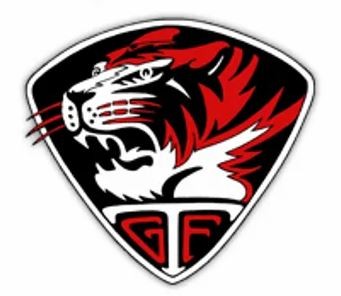 High School senior high girls and boys basketball has only a little over 3 weeks until district tournaments
and our Carroll County teams have solid positions and others have time to improve. The Eureka Springs
Highlanders have a undefeated 9-0 conference record and led the way in the 1-2A over Flippin and
Cotter. The 4-3 Lady Highlanders are in the 5 th spot behind Flippin, Yellville, Cotter, and Alpena in that
order. The 4-1 Berryville Bobcats are second overall in the 1-4A conference behind Farmington and first
place in the East side standings. The 0-5 Berryville Lady Bobcats are still looking for their first
conference win, as are other three teams, Gentry and Farmington lead the conference. And finally, the
2-2 Green Forest Tigers are in 4 th place behind Valley Springs, Bergman, and Elkins in that order. The 1-3
Lady Tiger are in 6 th place as Bergman and Valley Springs lead the way. Friday's conference schedule
includes; Green Forest @ Greenland, Eureka Springs hosting Arkansas Arts Academy, and Berryville
traveling to Prairie Grove.
High school sports this week have been a challenge, here is the latest; According to Athletic Director
Brent Compton Berryville Bobcat senior high basketball games at Prairie Grove have been canceled for Friday January 21 st , games will be rescheduled at a later date. Eureka Springs basketball teams hosting
Arkansas Arts Academy has been canceled today. And Green Forest basketball games at Greenland
tonight will still go on; the senior high boys will be first starting at 6pm followed by the senior high girls,
junior high games will not be played. And finally, the Berryville Bobcat Wrestling team will host the
Bobcat Winter Blowout at Bobcat Arena Saturday January 22 nd . Larger schools competing include
Springdale Har-Ber, Rogers, Fort Smith Northside, Mountain Home, and rivals Shiloh Christian and
Gravette. For the latest updates, be sure to look at your schools social media page.
The Eureka Springs senior high boy's basketball team will travel to Centerton against Life Way Christian
Academy tonight Tuesday January 18 th , the 8-0 Highlanders led the 1-2A conference. Avery Drennon, the voice of the Highlanders will call the basketball action on 100.9FM KESA beginning at approximately at 6pm with the senior high girls followed by the senior high boys. The 3-1 Berryville senior high boys
basketball team moved up to overall second place in the 1-4A conference and first place in the east side
standings after defeating Huntsville and Harrison last week. The Bobcats travel to Pea Ridge tonight
Tuesday January 18 th as the Blackhawks are 2-3 in conference play. And Green Forest basketball teams
scheduled to host Elkins tonight has been cancelled. Conference scores of interest on last Friday's senior
high boys include; Prairie Grove over Gravette 47-42OT, Farmington over Huntsville 73-62, Gentry over
Pea Ridge 43-41, and Decatur over Yellville 46-35. Senior high girl's scores; Gravette over Prairie Grove
53-47, Farmington over Huntsville 76-36, Gentry over Pea Ridge 44-38, and Yellville-Summit over
Decatur 61-15.
The Eureka Springs senior high boys basketball team remained undefeated in the 1-2A conference
Tuesday night with a big win against Life Way Christian at Centerton. The Highlanders jumped out to a 16-6 start and cruised to a 64-41 final score over the Warriors. Dylan Johnson led Eureka Springs with
five three's and the Highlanders improve to 9-0 in conference play. The Lady Highlanders came up short
to Life Way Christian by a final score of 39-30. The Berryville senior high boys basketball team picked up
a conference victory on the road against Pea Ridge Tuesday night. The Bobcats led 28-15 at halftime
and stretched out to a 58-34 final, Jake Wilson led Berryville with 15 points and DJ Colbert added 12, the
Bobcats improve to 17-4 overall and 4-1 in conference play. The Lady Bobcats stayed close to Pea Ridge
behind 9 points from Mia Thurman in the first half but the Lady Blackhawks edged Berryville by a final
score of 43-38, Thurman finished with 13 points and Hanna Youngblood added 9 in the loss.
Berryville Bobcats

Berryville Sports Air Live on KTHS 107.1 FM "We Love Our Country"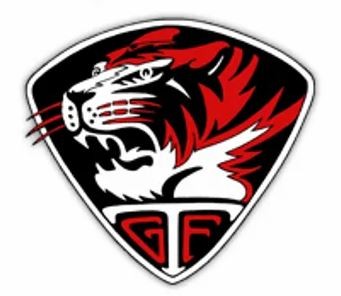 Green Forest Tigers

Green Forest Sports Air Live on "Your Spanish Radio" 96.9 FM/102.3 FM/1480 AM
Huntsville Eagles

Huntsville Sports Air Live on KESA Eureka Springs 100.9 FM