Jose A. Gonzalez - GF - 29 - driving on suspended DL, speeding, no seat belt
Ariel B. Henry - Dardanelle - 22 - hold for other agency, FTA
Malcolm J. Nelson - ES - 35 - FTA, domestic battery
Kellie D. Parks - BV - 57 - FTA
Alliccia A. Pena - HI - 33 - FTA
Danette R. Smith - Eagle Rock, Mo - 46 - no proof of liability insurance, obstructed windshield, driving on suspended DL, no interlock device
Dylan S. Todd - Huntsville - 21 - domestic battery
Miguel L. Tovar - BV - 43 - driving on suspended DL,
no proof of liability insurance
The Berryville Lady Bobcat basketball team had a tall order last night in the Blue Eye Invitational against Glendale from Springfield in the semifinals. Berryville trailed by 2 points after the first quarter, but cold shooting in the second led to a big lead for Glendale as they defeated Berryville 48-28. Mia Thurman led
Berryville with 10 points in the loss, the Lady Bobcats will play in the third place game tonight against Forsyth beginning at 7pm. The Green Forest Lady Tiger basketball team lost to Jasper last night in the semifinals of the Omaha Border Classic tournament by a final score of 70-47 and they will play in a third place game on Saturday. Today's basketball schedule also includes the Berryville junior high and senior
high Bobcats hosting Valley Springs in Bobcat Arena. The 5A state football championship in Little Rock will include a familiar foe in Shiloh Christian as they take on Parkview beginning noon Saturday and can be seen live on Arkansas PBS channels. And finally, Green Forest Coach Shane Compton has released the brackets for the 66 th Annual Anstaff Green Forest Holiday Tournament set for December 5 th through
10 th . Both Berryville senior high girls and boys will play Monday against Omaha in Fred Grim Gym, and the other teams participating include Kingston, Lead Hill, Lincoln, and host team Green Forest will begin play on Wednesday.
1. 13 CU.FT. FREEZER FOR SALE
2. '01 CHEVY 4X4 PICKUP WITH LEATHER INTERIOR FOR SALE
3. FARM FOWLS (CHICKENS, GUINEAS, ETC.), DEEP FREEZER, ANTIQUE FURNITURE FOR SALE
4. LOOKING FOR JOHN DEERE GATOR / KAWASAKI MULE / ETC.
5. SALE AT 210 TRINNEN LN IN BV TODAY - CHRISTMAS ITEMS, LADIES AND KIDS CLOTHES, TOYS.
Our Top Shows:

News Weekdays: 107.1FM

7am, Noon, 5pm
Saturday & Sunday 7am & Noon
Weekdays 96.9FM/102.3FM :

7:30 am, 12:30 pm, 5:30 pm
Saturday 7:30 am & 12:30pm
Tradio: 107.1FM
Weekdays 10:00 am - 11:00 am
Carroll County Broadcasting, Inc.
Office:
870-423-2147
Ext.
107
Email: sales.kths@gmail.com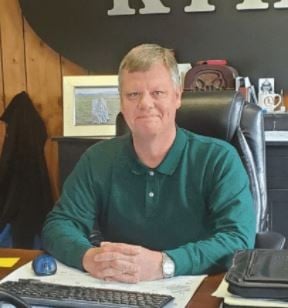 Tradio/Production/Programing
Email: rownriver@gmail.com