Monday thru Friday 7am, Noon & 5pm Saturday & Sunday at 7am and Noon
Jose A. Gonzalez - GF - 29 - driving on suspended DL, speeding, no seat belt
Ariel B. Henry - Dardanelle - 22 - hold for other agency, FTA
Malcolm J. Nelson - ES - 35 - FTA, domestic battery
Kellie D. Parks - BV - 57 - FTA
Alliccia A. Pena - HI - 33 - FTA
Danette R. Smith - Eagle Rock, Mo - 46 - no proof of liability insurance, obstructed windshield, driving on
suspended DL, no interlock device
Dylan S. Todd - Huntsville - 21 - domestic battery
Miguel L. Tovar - BV - 43 - driving on suspended DL, no proof of liability insurance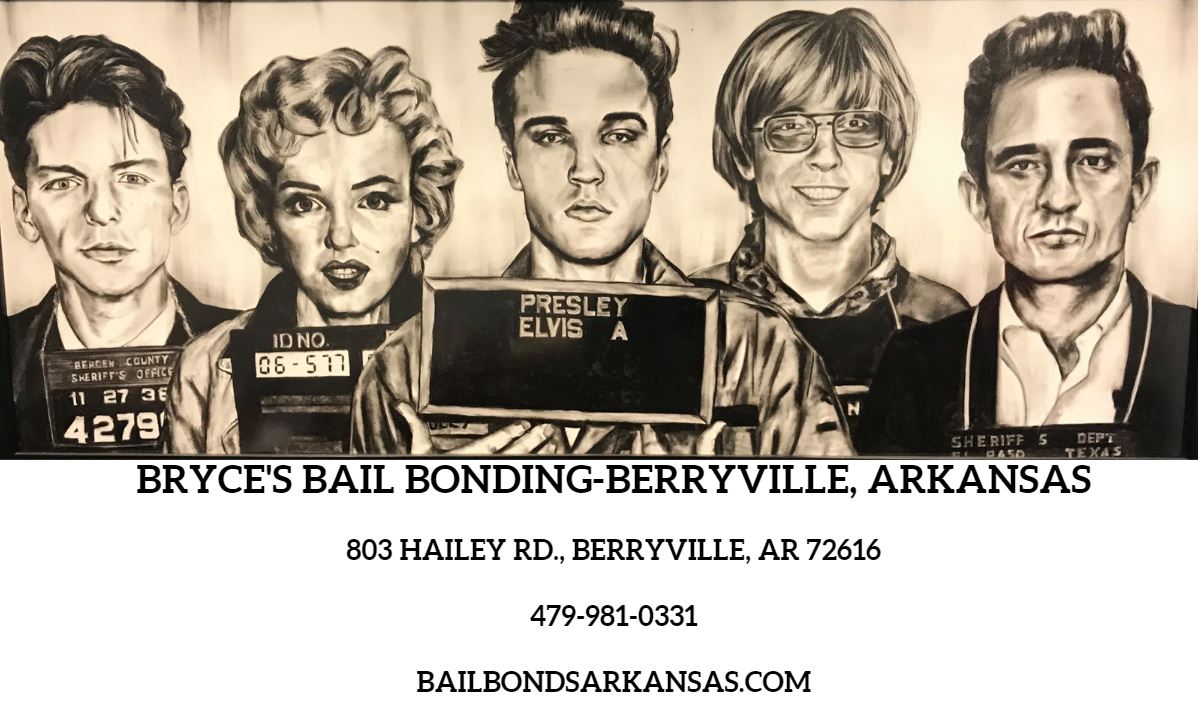 Christmas Parades Kick-Offs Christmas Season
Come enjoy the start of the Christmas Season by attending these special events this weekend: Tonight - The Eureka Springs Christmas Parade begins at 6pm, through downtown Spring Street. The theme is National Lampoon's Christmas Vacation. Saturday - 10am - The Green Forest Christmas Parade starts at the Old Gym and will come down Ratzlaff Ave. to 2nd Street to S. Springfield. The theme is Christmas Past and Present. Saturday - 6pm - The Berryville Christmas Parade will come through the Square and around to the Community Center. The theme is What Christmas Means to Me. Berryville's official tree lighting ceremony is Saturday before the parade. The festivities will begin at 4:00, lighting the tree at 5:15 to allow enough time for the Christmas parade lineup! Saturday - 2-6pm - The 2022 Eureka Springs Christmas Tour of Homes takes place after a two year absence because of the pandemic. Sponsored by the Eureka Springs Preservation Society, tickets are available online at eurekaspringspreservationsociety.org
Flu Numbers Begin to Worry Doctors
According to the Arkansas Department of Health, 11 more people died from the flu in Arkansas during the week ending on Nov. 26. That raises the total number of flu deaths this season to 30. Dr. Joe Thompson with the Arkansas Center for Health Improvement said the numbers are becoming a concern. "We have neither seen the rate of infection, the number of hospitalizations or the number of deaths this early in the flu season in the last seven years," said Thompson. According to the ADH report, more than 8% of ER visits were flu-related. This shows the growing pressure influenza is putting on hospitals. Arkansas hospitals aren't overwhelmed at this time, but peak flu season hasn't arrived. "We're not yet having capacity issues like we did in the very peak of the Omicron surge during COVID, but we're still on the upward slope of the flu transmission. So, I think it's time for caution," said Thompson. When it comes to prevention, Thompson said now is the time for increased hand-washing, good-hygiene practices and getting preventative vaccinations. Right now, it's not just the flu that's spreading. COVID-19 continues to spread at the same time. "We continue to have a slow burn on COVID. I say a slow burn because we still have over 100 folks in the hospital because of COVID across our state," said Thompson. There also continues to be a shortage of flu medication for children. Caul Corbell with Live+Well Pharmacy in Fayetteville is noticing an uptick in flu patients at his pharmacy. He said it's a day-to-day issue figuring out whether they will have flu medication for kids. While pharmacists can still formulate children's medication from the adult version, Corbell said it's worrying that this shortage is happening so early in the flu season.
Flippin Man Admits Role in January 6th Capitol Riot
An Arkansas man admitted to his role in the Jan. 6 capitol riot Wednesday and pleaded guilty to a related charge. In a video appearance, Jon "J.T." Mott of Flippin pleaded guilty in U.S. District Court, in Washington, D.C. to a single count of parading, demonstrating, or picketing in a capitol building. According to court records, Mott remains out on a bond of personal recognizance. Mott originally faced a total of four counts related to entering the capitol rotunda: entering and remaining in a restricted building or grounds, disorderly and disruptive conduct in a restricted building or grounds, disorderly conduct in a capitol building and parading, demonstrating, or picketing in a capitol building. Mott had been charged in May 2021. Court records show he was seen on camera, including police body cameras, inside the capitol rotunda. The same records state that social media users also tipped the FBI about Mott's participation in the Jan. 6 riots. Sentencing for Mott is set for March 8, 2023. The court assigned a presentence investigation to take place prior to the March appearance. Mott is among four Arkansas residents who have been charged in connection to the riot at the capitol. In July, Robert Snow of Heber Springs was sentenced to 12 months of probation and $510 in special assessments and restitution for his role in the Jan. 6 riots. He had also pleaded guilty to a single count of parading, demonstrating, or picketing in a capitol building, a reduction of what had originally been four charges. Two other men, Richard Barnett of Gravette and Pete Stager of Conway, still face charges in the investigation. Barnett is set to see his trial start on Jan. 9, 2023, while Stager remains in custody in Washington with his next hearing scheduled for Dec. 20. According to the Department of Justice, more than 900 defendants in total have been arrested in the investigation.
Boozman, Braun Introduces Bill to Protect Family Farmers & Ranchers from Burdensome SEC Climate Rules WASHINGTON—U.S.
Senator John Boozman (R-AR), ranking member of the U.S. Senate Committee on Agriculture, Nutrition, and Forestry, and committee member Sen. Mike Braun (R-IN) has introduced legislation to protect family farmers and ranchers from burdensome greenhouse gas (GHG) emissions reporting rules proposed by the U.S. Securities and Exchange Commission (SEC). In March 2021, the SEC announced a climate disclosure proposal that would require all public companies to disclose GHG emissions from operations a company owns or controls; from the generation of purchased electricity, steam, heat or cooling that is consumed by company operations; and, if material, indirect GHG emissions that occur in the upstream and downstream activities of a registrant's value chain. The value chain reporting component of this proposal would place a reporting burden on the farmers and ranchers that provide raw products to the value-chain, and would inundate small, family-owned farms with costly compliance requirements. The Protect Farmers from the SEC Act, introduced by Boozman and Braun, will exempt family farmers and ranchers from these reporting requirements, ensuring they are not required to track and disclose granular on-farm data regarding individual operations and day-to-day activities in order to stay compliant with the companies that purchase their products. "The authors of this rule clearly lack an understanding of how agriculture works. The publicly traded corporations overseen by the SEC won't be the ones tasked with complying with these onerous 'value chain' rules. That responsibility would fall on America's family farmers and ranchers who would be forced to deal with unprecedented amounts of unnecessary paperwork. This is the last thing they need to deal with as they struggle in the face of record high input costs, The Protect Farmers from the SEC Act is backed by a number of leading agriculture organizations including the American Farm Bureau, National Cattlemen's Beef Association, National Pork Producers Council, USA Rice, National Cotton Council, American Sugar Alliance, American Soybean Association, National Association of Wheat Growers, National Corn Growers Association, National Council of Farmer Cooperatives, U.S. Cattlemen's Association, U.S. Poultry and Egg Association, United Egg Producers and Agricultural Retailers Association. A companion bill was introduced in the House of Representatives earlier this year by Congressman Frank Lucas (R-OK).
Arkansas Listed as One of Worst States for Jobs
Looking for work? You might have trouble as a new study has placed Arkansas among the worst states for jobs. With the unemployment rate at 3.7%, personal-finance website WalletHub compared the 50 states across 35 key indicators of job-market strength, opportunity, and economic vitality with factors ranging from employment growth to median annual income to average commute time. Arkansas landed at No. 46 in the study with only Louisiana, Mississippi, Kentucky, and West Virginia reporting worse for jobs. According to WalletHub, Washington is on top for jobs followed by Vermont, New Hampshire, Colorado, and Minnesota rounding out the top five. Arkansas also landed at the bottom for average monthly starting salary at No. 48. To view more of the study and see where other states were ranked, visit Wallethub.com
Arkansas Added to U.S. Bicycle Route System
Arkansas just gained a cycling breakthrough as a 177.5-mile stretch through the state was added to the U.S. Bicycle Route system. The Arkansas route is the first in the state to become part of the USBR, going from West Memphis to Little Rock and traveling through Stuttgart and Marianna. The route is designated USBR 80 and is ultimately planned to continue through Little Rock to the Oklahoma border. The addition of the Arkansas route to the USBR system was part of a 425-mile addition announced Wednesday. The USBR currently runs through 34 states covering 18,953 miles. The routes are designated by the American Association of State Highway and Transportation Officials after being developed by state transportation departments. Additional routes are in development. "This round of designations marks exciting progress for this project," Jennifer O'Dell, executive director of the Adventure Cycling Association, said. "I'm particularly excited to see a first-time designation for Arkansas, a state I called home for many years." Downloadable maps of the routes are available on the Adventure Cycling Association website.
Hillary Clinton Speaks to Sold-Out Crowd at Crystal Bridges
Wednesday, Nov. 30, former First Lady and Secretary of State Hillary Clinton spoke to a sold-out crowd of 600 people at Crystal Bridges. Clinton spoke about a series of issues, including how and if the constitution provides clear instructions on how to run our elections. During the event, Clinton also spoke about her career and experiences with international leaders. She also talked about the leaked SCOTUS opinion that overturned Roe v. Wade. "The court made that decision to obliterate the right to privacy because the right to privacy is not mentioned in the constitution. But neither are AR-15s." If you missed Clinton's speech you can watch it on the Crystal Bridges website. The next speaker will be Congresswoman Liz Cheney on Monday, December 19.
Bill Cllinton Tests Positive for Covid-19
Former President Bill Clinton reported testing positive for covid-19 and said he was experiencing mild symptoms on Wednesday.+ In a tweet, Clinton said he was "doing fine overall and keeping myself busy at home." The 76-year-old former president said that being vaccinated and boosted against the virus had kept his case mild. "I urge everyone to do the same, especially as we move into the winter months," Clinton said in the tweet. Spokesman Angel Urena pointed to the tweet when asked Wednesday afternoon for updates on Clinton's condition and where the former president was recuperating. Clinton was scheduled to attend a symposium on Latin America at Georgetown University that evening. After testing positive, he planned to address the gathering live via Zoom, according to Urena. During the symposium, Clinton said he first tested positive for the virus "a few days ago." "I was still positive today and I thought -- in the spirit of cooperation -- it would be better if I didn't come to my alma mater," he said. In March, Hillary Clinton announced she had tested positive for covid-19 and experienced mild symptoms. The former secretary of state is 75 years old.
Today's News is brought to you by: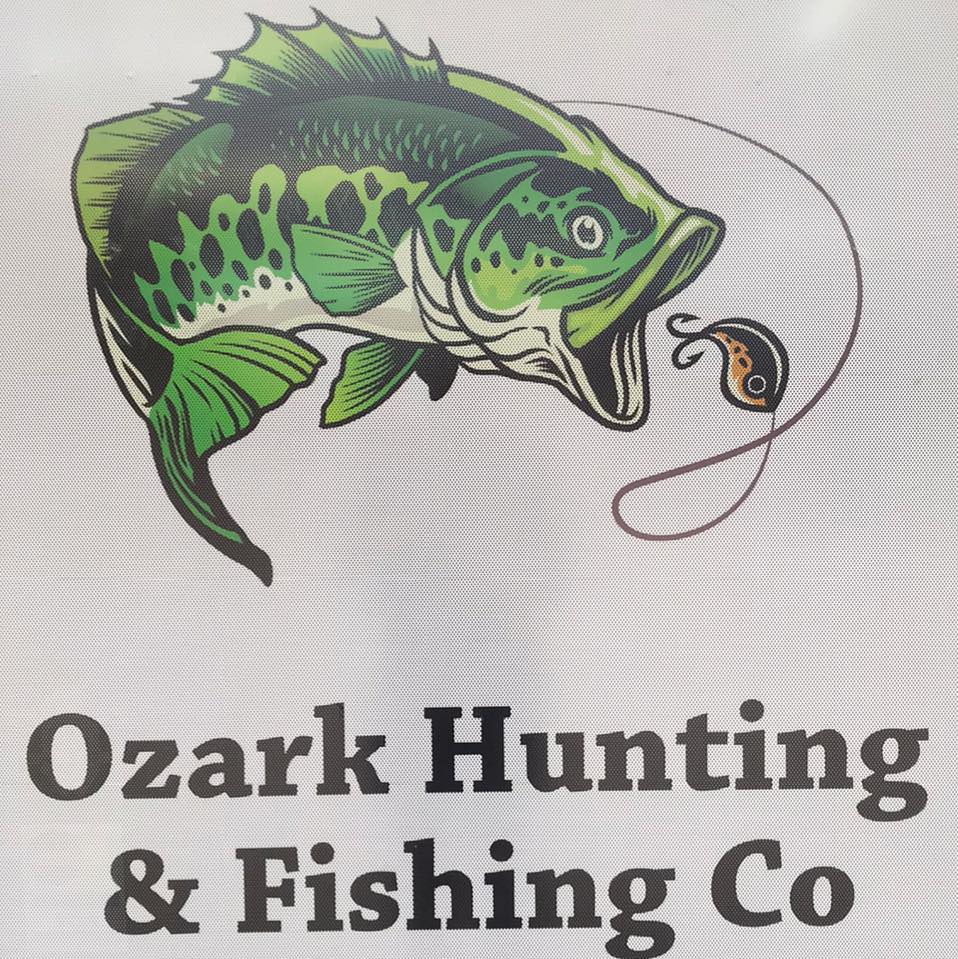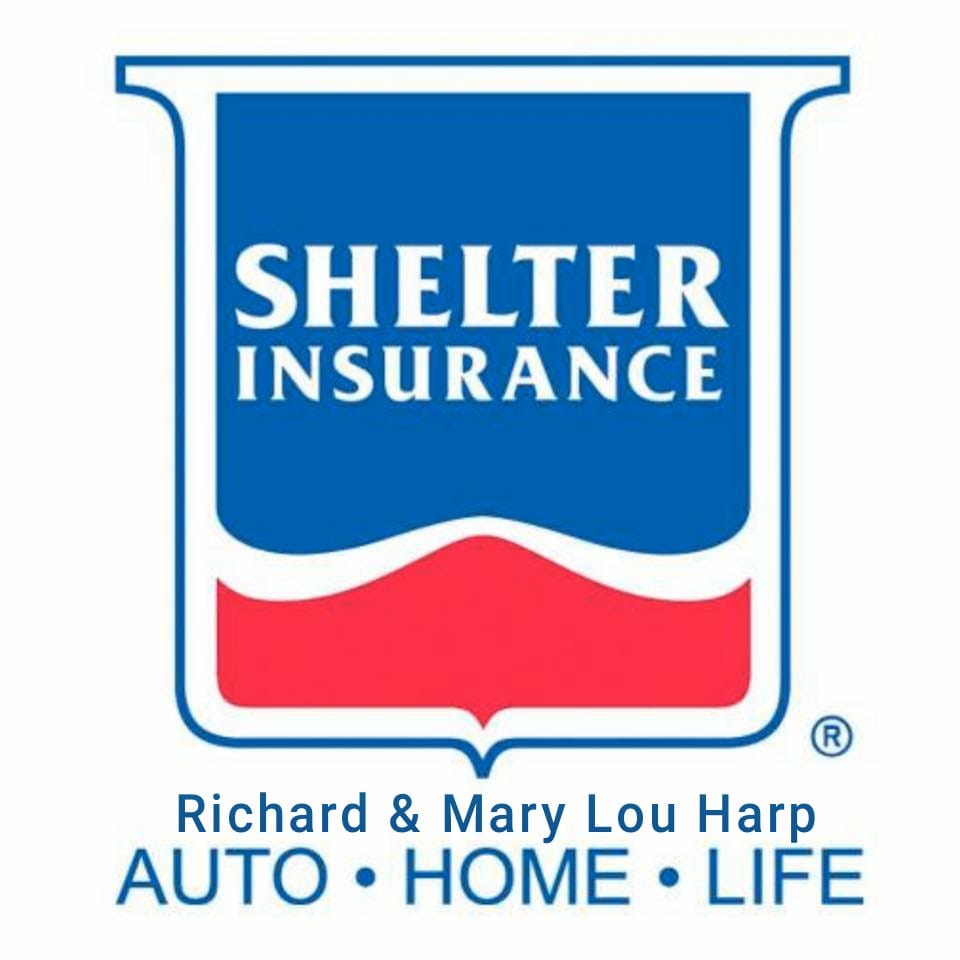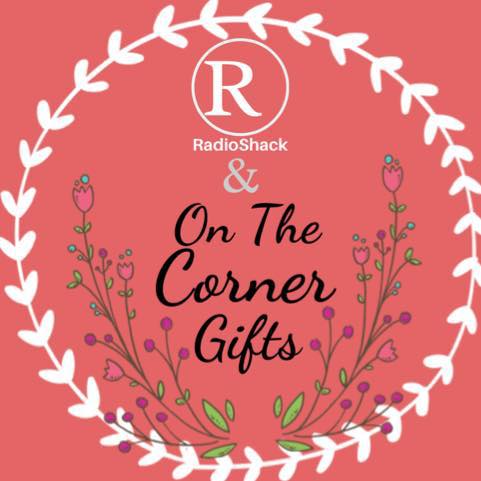 Matthew J. Jacob - BV - 47 - contempt of court, poss. of controlled substance
Chris A. Mendex - Bentonville -32 - FTA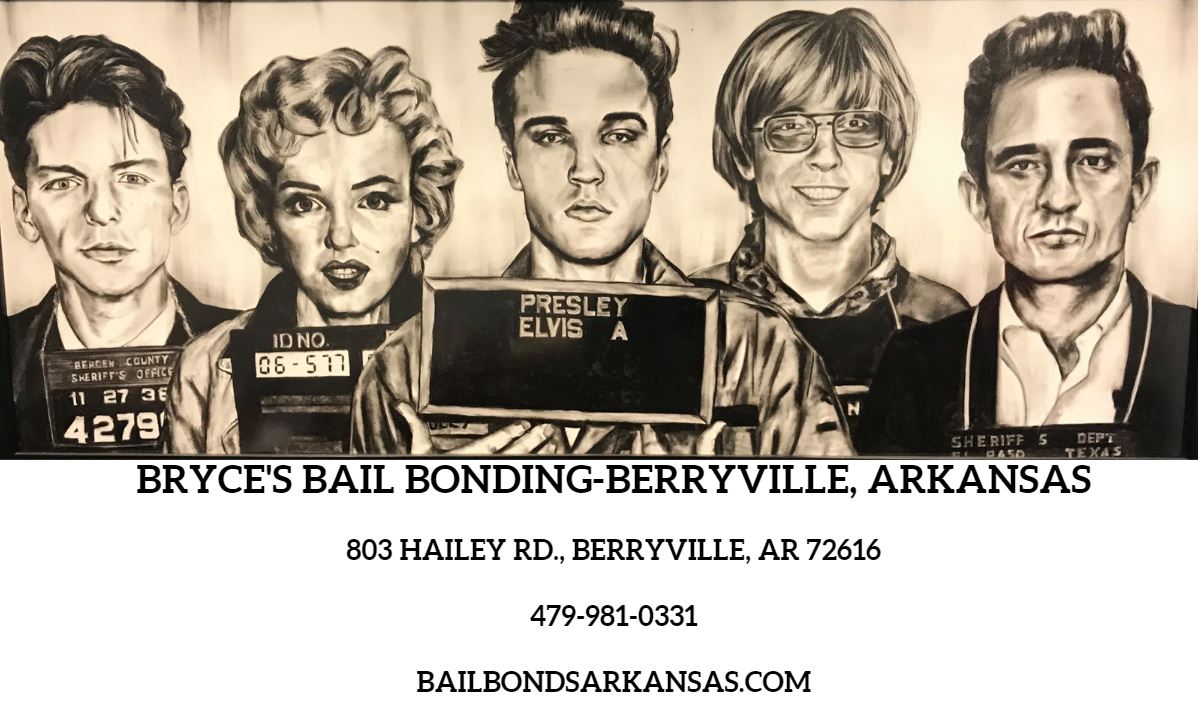 Walmart Inc. Contributed $25K to Berryville Library Building Fund November 29th
Friends of the Berryville Library members, community leaders, and Walmart executives gathered at the Berryville Library as Walmart Inc. Director of Public Affairs and Government Relations Michael Lindsey and Walmart local store manager Malachi McDonald announced Walmart Inc.'s intention to pledge $25,000 toward the construction of a new Berryville library. The library began raising the funds only 19 months ago, and this latest donation puts the library at 54% of their fundraising goal. "Walmart Inc. is pleased to announce our investment into this community by helping fund the building of this much-needed library. We are not just contributing toward the construction of a new library, but we are also investing in the future of educational resources that will serve everyone in this community for many generations to come," stated Michael Lindsey during the check presentation. "We understand that a public library is a cornerstone of a thriving community and having one of our largest stores located in Berryville, we are proud to be a committed partner in this community project." "We couldn't be more pleased with Walmart's commitment to this project and to the value they are placing in the future of this community. Their investment in our library will serve people of all ages long after those of us standing here today are gone!" stated Tyler Squires, Berryville Library Advisory Board Member and Fundraising Chairman. The Friends of the Berryville Library are a 501c3 organization, and all donations to the Building Fund are tax-deductible. The Berryville Library is one of six libraries that comprise the Carroll and Madison Library System. Julie Hall thanked Walmart Inc. for their financial commitment to the future of the library. "So many people and small businesses in our community rely on the resources of our library. We are helping bridge multicultural and multigenerational gaps by providing free resources, access to technology, and educational programs for all ages," stated Hall. Receiving the ceremonial check on behalf of the Friends of the Berryville Library was Calvin Cleaver, Friends of the Berryville Library President; Tyler Squires, Friends Treasurer; Berryville Library Advisory Board Treasurer Karen Johnson; and Library Director Julie Hall. For more information on the Berryville Library Building Project or to learn how you can become a Friend of the Library, visit berryvillelibrary.org/Friends or call 870-423-2323. Pictured: (TBD) Michael Lindsey, Walmart, Inc. , Malachi McDonald, Walmart #76 Store Manager, Tim Summers, the Burch Family who is serving as honorary campaign chairs (Maria Burch Whiteside and her brothers Jack and Gene Burch), Berryville Library Friends and Advisory Board members and others
Berryville Man Sentenced for Receipt of Child Pornography
A Berryville man was sentenced Tuesday to 75 months in prison followed by five years of supervised release on Receipt of Child Pornography. According to court documents, in January of 2022, Homeland Security Investigations Fayetteville received a Cyber Tip from the National Center for Missing and Exploited Children which reported that an unknown person was utilizing an account on the Kik Messenger app to upload media files that included child porn. An investigation into the IP addresses and the Kik account information revealed the account owner to be Andrew Cruz Tovar-Reyes, 20, of Berryville. According to court documents, Tovar-Reyes admitted to receiving child pornography using his Kik account through his cellphone. Berryville Police Department then arrested Tovar-Reyes on Feb. 15. He was indicted by a Grand Jury in April and pleaded guilty in June. The Honorable Judge P.K. Holmes, III presided over the sentencing hearing in the U.S. District Court in Fort Smith and U.S. Attorney David Clay Fowlkes of the Western District of Arkansas made theannouncement. Homeland Security Investigations Fayetteville, the Northwest Arkansas Internet Crimes Against Children (ICAC) Task Force and the Berryville Police Department investigated the case.
Millions Across the Country Ill with Flu
Flu season is intensifying in the U.S. with more than six million cases confirmed so far, the Centers for Disease Control and Prevention (CDC) reported on Monday. The federal health agency said in a weekly update it has already recorded more than 53,000 hospitalizations and 29,000 deaths from the flu this season, as of the week ending Nov. 19. Twelve children have died from the flu so far, the CDC said, and the cumulative hospitalization rate is the highest it's been at this point in the flu season since 2010-2011. The CDC recommends that everyone aged 6 months and older get vaccinated against the flu annually. Flu season typically starts in October and ends around May, with a peak in December or January. It began six weeks early this year, causing a spike in hospitalization rates. The season is ramping up even as the U.S. continues to combat the COVID-19 pandemic and a new surge of respiratory syncytial virus (RSV), a critical illness for youth that has put a strain on children's hospitals. With the "triple threat" of viruses impacting children's health care across the nation, some pediatric groups are calling on the Biden administration to declare a national emergency to free up additional resources. As of the week ending Nov. 19, the states most affected by the flu so far this season include California, Texas, New Mexico, Colorado, Washington, Virginia and New Jersey, which are among those the CDC lists with a very high activity level. Influenza A is the dominant virus, making up close to 100 percent of all confirmed flu cases, according to the CDC. Of the confirmed cases of Influenza A, 78 percent are the H3N2 strain and 22 percent are the H1N1 strain.
Husband of Murder Suspect Pleads Not Guilty to Kidnapping
The husband of the Missouri woman accused of killing a pregnant woman and her child pleaded not guilty to a charge related to kidnapping. Jamie Waterman, 42, of Pineville, Mo., entered the plea Monday in federal court in Springfield. He's charged with one count of being an accessory after the fact to kidnapping resulting in death. The indictment accuses him of assisting his wife in order to hinder and prevent her apprehension, trial and punishment, knowing she committed the offense of kidnapping resulting in death. He faces up to 15 years in prison and a fine up to $125,000. An accelerated jury trial is set for Jan. 9 for Waterman before District Judge Stephen R. Bough, and a pretrial conference is scheduled for 9:30 a.m. Dec. 14 before Magistrate Judge David P. Rush. Amber Waterman, 42, of Pineville is charged federally with one count of kidnapping resulting in death. The indictment alleges between Oct. 31 and Nov. 2, she kidnapped Ashley Bush of Maysville in order to claim Bush's unborn child as her own. She's accused of taking Bush from Maysville to Pineville, and the
indictment alleged the kidnapping resulted in Bush's death. Benton County prosecutors have charged Amber Waterman with two counts of capital murder and kidnapping in connection with the deaths of Ashley Bush and her baby. Prosecutors intend to seek the death penalty.
ACLU May File Litigation in Conway School District Taqrgeting
Transgender StudentsA month after the Conway School District approved two new rules targeting transgender students, the American Civil Liberties Union (ACLU) will likely file litigation. In an email circulated to district staff members, superintendent Dr. Jeff Collum warned staff of a potentiallawsuit from the ACLU. "I want to notify you that recently we received a letter of notice from the ACLU that mentions possible litigation against the school district," Collum wrote. Collum asked staff members to save documents related to the new rules. "Any records or documents related to student overnight trips, bathroom use, transgender students, draft policy 5.5.2, or divisive classroom concepts," Collum wrote. "If you have any emails, documents, or records pertaining to any of these topics, please archive them so they will not be deleted or send them to Mr. Joel Linn at this time." An ACLU spokesperson said Tuesday that the organization does not plan to release a statement at this time.
UAMS Now Has 24/7 Call Line for Mental Health Services
UAMS has a 24-hour, 7 day a week, call line that offers mental health services for Arkansans that tends to receive many calls around the holiday season. AR ConnectNow is the treatment program provided by UAMS to anyone who is struggling with their mental health. Isis Pettway, a mental health professional at UAMS, explained how accessible the help line was. "No insurance required. If you've got a device, a tablet or a phone that allows you video access – we can see you and help you with therapeutic services," Pettway said. Officials with AR ConnectNow and UAMS said they experience a large number of calls during this time of year. Those calling deal with seasonal affective disorder, as well as various mental health concerns such as stress, anxiety or overall depression. Heather Isom, a central Arkansas woman that has struggled with depression for many years, shared how important it is to talk to anyone when affected by depression. "Depression is very real – call and talk to someone," Isom said. "When you have kids and you're not with their father or mother then you're alone on Christmas." AR ConnectNow is a resource for Christmas, as well as any other day that is a struggle for anyone's mental health. The call line number is 501-526-3563 or 800-482-9921. You can also visit their website at Psychiatry.UAMS.edu.
Various Sports Media Have Arkansas Playing Bowl Game - But Which One?
The national media has projected all the bowl games and they have Arkansas all over the map from Las Vegas to Tampa and many stops in between. ESPN's Kye Bonagura has a very interesting projection for the Hogs. He has the Razorbacks going back to Tampa and playing in the ReliaQuest Bowl (formerly Outback Bowl) and this they would face Illinois coached by Bret Bielema. The Razorbacks beat Penn State in the bowl game last season. Bonagura explained his pick. "There aren't many reasons to get genuinely excited to watch a 6-6 SEC team in a bowl game against a mediocre Big Ten team, but if Arkansas gets matched up with Illinois and former Razorbacks coach Bret Bielema, sign me up." The ReliaQuest Bowl kicks off at 11 a.m. on Monday, Jan. 2, and is televised on ESPN2 while being played at Raymond James Stadium. Illinois is 8-4 on the season. Bonagura's partner at ESPN, Mark Schlabach, may have a more realistic pick for the Razorbacks. He has the Razorbacks in the AutoZone Liberty Bowl against Baylor. The Liberty Bowl is played on Wednesday, Dec. 28, and kicks off at 4:40 p.m. The game is played at Liberty Bowl Memorial Stadium in Memphis and televised on ESPN. CBS agrees with Schlabach also having the Hogs in Memphis against Baylor. The Bears are 6-6 on the season as well. The Sporting News also projects Arkansas to the AutoZone Liberty Bowl, but they have them facing Oklahoma. The Sooners are 6-6 this season. Sports Illustrated has Arkansas headed to the TransPerfect Music City Bowl in Nashville, Tenn., on Saturday, Dec. 31. They have Arkansas facing Iowa. The Hawkeyes are 7-5 this season. That game is played in Nissan Stadium and the kickoff is set for 11 a.m. Arkansas head football coach Sam Pittman was asked on Friday if he has a preferred bowl game? "No, not really," Pittman said. "We're really fortunate to get bowl eligible.
Current Bird Flu Epidemic Worst in U.S. History
According to the Center for Disease Control and the U.S. Department of Agriculture, the current outbreak of bird flu is the worst in U.S. history. Cases have now surpassed 52.4 million - the last outbreak to top 50 million cases came in 2015. "I think right now, where we typically will go anywhere from three to five years in between outbreaks, we could potentially go year-to-year with outbreaks," said the Director of the Livestock and Poultry Division for the ADA Patrick Fisk. Fisk says the biggest threat to commercial and backyard flocks is exposure to wild birds. Biosecurity measures tend to mitigate risk to commercial operations, but contaminated equipment, packaging, or improper cleaning of clothing and shoes remain issues. For backyard flocks, exposure to drinking sources and free-range risk of contact with wild birds can cause the virus to spread. Bird flu is under the influenza type A virus family, made up of two proteins, Hemagglutinin (H) and Neuraminidase (N). The greatest concern is variants H5, H7, and any highly pathogenic With bird flu season typically ranging from December through March, the record number of cases through November is a concern. Currently, the USDA has confirmed the detection of positive bird flu cases in 46 states across the nation. Two instances in Arkansas have been detected since the start of the year. One in Madison County, a commercial operation with 56,000 birds infected. The other was in Pope County, where a backyard flock of 470 was infected. In Oklahoma, four counties have had positive cases. Cleveland, Creek and Tulsa counties with 50 or less. However, Sequoyah County had 13,800 cases throughout commercial flocks. Fisk says some reports of bird flu have been found in mammals, but it is not transmissible to humans. Only one case of a person with bird flu has been documented since 2021 according to the CDC, but that case was found to be due to environmental exposure to improper safe handling practices.
Billy R. Pendergrass - aurora, Mo - 64 - hold for other agency
Bradley P. Risdal - ES - 32 - FTA
Urioah J. SMith - Gasville, Ar - 28 - contempt of court, FTA, driving on suspended DL, no liability insurance, bond surrender
Dusty M. Taylor - Harrison - 41 - shoplifting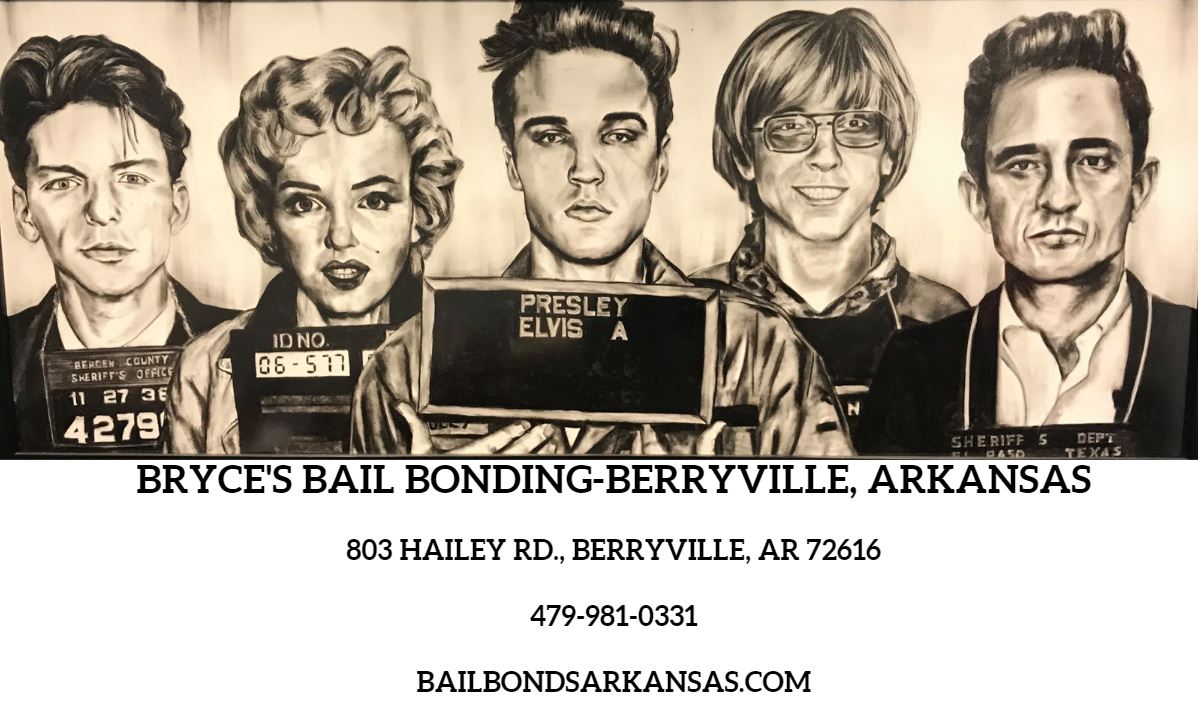 Eureka Springs Preservation Society's 2022 Home Tour This Saturday
Dee Bright, president of the Eureka Springs Preservation Society is here to give us an invitation and information on this year's Tour of Historic Homes. Again tickets can be purchased at eurekaspringspreservationsociety.org
$1 Million Lottery Ticket Sold in Conway for Saturday Drawing
A Powerball® ticket worth $1 million from Saturday night's drawing was sold at the Kum & Go, 1775 Old Morrilton Highway in Conway. It was the only $1 million winning ticket sold in the United States for Saturday's drawing. The winning numbers were 15, 30, 47, 50 and 51. The player matched the five white balls, but not the Powerball number 3. If this player had purchased the Power Play® option, he would have doubled his prize to $2 million. Another Kum & Go in Lowell sold a winning Powerball ticket for last Wednesday's drawing. Joel Graham claimed his $50,000 prized today at the Arkansas Scholarship Lottery's Claim Center in Little Rock. He won by matching four white balls and the Powerball. If he had bought the Power Play, he would have won $100,000. Retailers receive a 1 percent commission from the sale of winning lottery products, which means the Conway Kum & Go will receive $10,000 in commission once the winner claims his prize. The Lowell retailer at 104 N. Bloomington St. will receive $500. The Powerball jackpot for tonight's drawing stands at $56 million. The jackpot for Arkansas's new LOTTO game has grown to $796,000 for Wednesday night's drawing. There hasn't been a jackpot winner since it launched in September. However, 50,116 winning tickets have been sold for a total of $308,290 in prizes. Forty-nine people have won $1,500 playing LOTTO. The Mega Millions jackpot for tomorrow night's drawing has reached $305 million, and the Natural State Jackpot for tonight's drawing is $85,000. Tickets for all lottery draw games are available at more than 1,900 retailers in the state or on the Jackpocket app. For more information about the Arkansas Scholarship Lottery games and odds, go to MyArkansasLottery.com. For more information about Jackpocket go to Jackpocket.com
Parents of Child Left on Bentonville School Bus Files Response to Benton Co. Court
The defendants in a lawsuit filed after a five-year-old boy was left on a Bentonville school bus for several hours submitted a response in Benton County Circuit Court. The suit, filed by Michael and Michella Carpenter on October 24, named the Bentonville Public School District and several individuals as defendants, including superintendent Debbie Jones, school board president Eric White, school board vice president Kelly Carlson, transportation director Jason Salmons, several school board members and multiple administrative staff members. On September 19, the Carpenter's kindergarten student son boarded his bus at approximately 6:15 a.m. "as was the typical morning routine," according to court documents. Almost five hours later, his parents received a call telling them that he "somehow had not unloaded from the bus and could be found at the transportation yard." The Carpenter's filing stated that no attempt was made to contact 911 despite suggestions to do so by the nurse and the district's Director of Nursing. In the November 21 response, the defendants denied the majority of allegations and noted immunity as a defense to certain charges due to their having liability insurance. The filing also alleged that the plaintiffs are "not entitled to an award of punitive damages and that any award of punitive damages against these defendants would be unconstitutional as violative of the Double Jeopardy Clause of the Fifth Amendment." It also cited the Excessive Fines Clause of the Eighth Amendment and the Due Process Clause of the Fourteenth Amendment. Later in the response, the defendants reiterated that they are insured under a "certain policy of insurance" and that they are "immune from all lawsuits and liability." The response concluded by asking for the complaint to be dismissed and also requested that costs and "proper relief" be paid by the plaintiffs.
J.B. Hunt Transport Services Sponsoring Free Breast Exams
The Washington Regional J.B. Hunt Transport Services Cancer Support Home announced it will offer free clinical breast exams during a breast health clinic in December. According to a release, the exams will be offered at no cost on Saturday, Dec. 3 from 9 a.m. to 12 p.m. at the J.B. Hunt Transport Services Cancer Support Home at 488 E. Longview St. in Fayetteville. Organizers say space is limited and appointments are required. For more information or to schedule an appointment, call 479-404-2162 or email bblackmon@wregional.com. According to the release, referral and financial assistance will be available for those who qualify based on physician recommendation, age, and income. Additional follow-up mammography and imaging services for patients with limited or no insurance coverage also are available through the Cancer Support Home's No Excuses program or other financial assistance programs.
Washington County J.P.'s Table Resolution Supporting Abortion Esceptions
Washington County justices of the peace on Monday tabled for a second time a resolution supporting exceptions to the state's ban on abortions. Evelyn Rios Stafford, justice of the peace for District 12, sponsored the resolution and made the motion to table it at Monday's meeting. The resolution was earlier tabled without discussion at the Oct. 3 meeting of the County Services Committee. Stafford's motion was to table the resolution until the Committee's first meeting in 2023. Stafford said she began working on the resolution in August, when there was a chance the state Legislature might have a special session and amendments to the state law could be considered. She said delays at the county government level prompted her to decide to wait until next year. "There will be a new Legislature and a new Quorum Court," Stafford said Monday. "We may as well wait until the Legislature is back in session." Stafford said she began hearing from constituents about the issue when the U.S. Supreme Court overturned Roe v. Wade and the state's anti-abortion law went into effect earlier this year. According to the resolution, Act 308, the Arkansas Unborn Child Protection Act, prohibits all abortions in the state of Arkansas, except to protect the life and health of the mother, and does not provide any exceptions for pregnancies that result from rape or incest as defined.
The Alzheimer Association Encourages Conversation with Family Members
The Holidays are deemed the "best time of the year", but for some families it can be a challenge. More than fifty-eight thousand Arkansans struggle with remembering their family, and their families struggle trying to navigate the holidays. Alzheimer's is a cruel disease that shows no mercy to the ones we love. It is a disease where memory and other mental functions deteriorate. The Alzheimer's Association encourages a conversation with family members about what to expect before cutting the turkey or opening the presents. Gigi Gabriel, whose mother is currently suffering with Alzheimer's, said "it's really important to make sure all of the family knows where the loved one is in the disease." Alzheimer's Arkansas urges people to spend the time with family that you can, while you still can.
Santa's Making Way Back to Seeing Children- No Lap Visits
Some Santas who stayed home the past two years out of concern for their health have returned, but performers have pressing issues, including inflation, on their minds. Many are older, on fixed incomes and travel long distances to don the red suit. They spend hundreds on their costumes and other accoutrements. Santa booker HireSanta.com has logged a 30% increase in demand this Christmas season over last year, after losing about 15% of its performers to retirement or death during the pandemic, said founder and head elf Mitch Allen. He has a Santa database of several thousand with gigs at the Bloomingdale's flagship store in New York, various Marriott properties and other venues around the U.S. Most of Allen's clients have moved back to kids on laps and aren't considering covid-19 in a major way, he said, but Santa can choose to mask up. Another large Santa agency, Cherry Hill Programs, is back up to pre-pandemic booking numbers for their 1,400 or so Santas working at more than 600 malls and other spots this year, said spokesperson Chris Landtroop. Among standout Santas still keeping their distance? There will be no lap visits at the Macy's flagship store in New York's Herald Square. Santa is seated behind his desk. Bookings for many Santas were made months in advance, and some work year-round. Allen's Santas will earn from $5,000 to $12,000 for the season. A few Santas told The Associated Press they're unbothered by the cost, however. They're not in the Santa profession to make a buck but do it out of sheer joy. Allen and other agencies are juggling more requests for inclusive Santas, such as Black, deaf and Spanish-speaking performers. Allen also has a female Santa on speed dial.
Fake Super Bowl Rings Seized from China by U.S. Customs and Border Protection
U.S. Customs and Border Protection officers recently seized a shipment of fake Super Bowl championship rings heading to the St. Louis area from China. On November 11, U.S. Customs officers found hundreds of fake rings at an express consignment operations hub in St. Louis. Authorities seized a shipment containing 422 rings reading "Super Bowl Champion" and bearing a design of three Lombardi Trophies. The shipment was arriving from China and was heading to a residence in Jerseyville, Illinois, according to a news release from U.S. Customs and Border Protection. One import specialist determined the rings were not authentic and bore an infringing trademark owned by NFL Properties. That had been recorded with CBP for border enforcement through a recordation program. "Counterfeit jewelry continues to flood the e-commerce market, and these rings were focused on a select group of sports collectors and their fans," said LaFonda D. Sutton-Burke, Director of Field Operations- Chicago. "Our officers are well-trained to find counterfeit merchandise like these in support of CBP's mission of protecting the American public and the American economy." If the items were genuine, the total manufacturer's suggested retail price for the shipment would have been valued at more than $300,000. Customs officers say the shipment could allow sellers to take advantage of sports fans by selling fake merchandise to generate profits for other illegal activities. To prevent such transactions, the U.S. Customs and Border Protection offers the following feedback for consumers: Trust your instincts, and don't fall for a "too good to be true" deal. If it seems too good to be true, it probably is. When shopping online this holiday season, read reviews and look at product photos, check seller information, and inspect product packaging for obvious errors upon arrival.
Make sure that you are always shopping from well-known and reputable sources.
Thousands of Laying Hens in Missouri Killed by Federal Health Officials
Nearly 9,000 laying hens in Webster County were killed after federal officials confirmed an outbreak of bird flu in the flock, state agriculture officials said. It is the 11th case of the highly contagious avian influenza in Missouri this year, involving nearly 435,000 birds on six commercial farms and four backyard flocks, the Missouri Department of Agriculture said. The U.S. Department of Agriculture says more than 52.3 million birds — mostly chickens and turkeys on domestic farms — have been killed in 46 states as part of this year's outbreak. On Saturday, Nebraska agriculture officials announced another 1.8 million chickens were to be slaughtered on a farm in northeast Nebraska. About 6.8 million birds have been killed in the state this year after the disease was found on 13 farms. That's second only to Iowa's 15.5 million birds killed. Federal health officials say the disease does not present a food safety risk to humans. The farm in Webster County was quarantined, and the birds were euthanized on the property, Missouri agriculture officials said. State and federal agriculture officials are conducting additional surveillance and testing in the areas around the affected flock.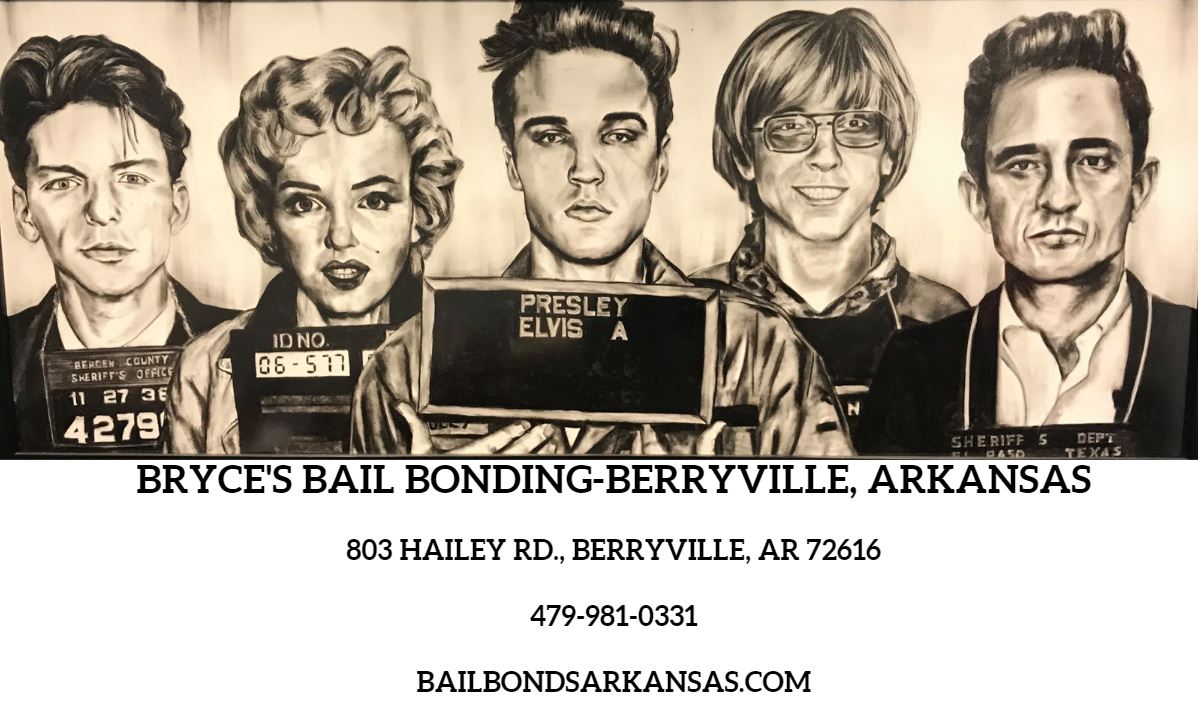 Conrad J. Bible - Springdale - 27 - contempt of court, FTA
Stephen L. Goings - Harrison - 53 - hold for Boone Co., poss. of controlled substance, poss. of drug paraphernalia/misd., failure to stop at a stop sign
Billy Pemberton - Omaha - 53 - FTA, poss. of controlled substance x 2, poss. of drug para., hold for Taney County
Today, why not join a global movement of generosity? After all, what better way to celebrate GivingTuesday than to help the community's nonprofit groups and organizations. Held the Tuesday after Black Friday and Cyber Monday, GivingTuesday was created in 2012 as a simple idea: To encourage people to do good. Since it started nine years ago, the day has grown into a global movement and inspired millions to give, collaborate, and celebrate generosity. GivingTuesday data estimates that 35 million people in the United States participated in the event in 2021 — a 6% increase over 2020. Giving in the United States alone totaled $2.7 billion, representing a 9% increase compared to 2020, and a 37% increase since 2019. "With unprecedented levels of giving in 2020, these totals represent a significant continued trend of increased generosity," officials said on the national GivingTuesday website. Not only did GivingTuesday inspire people globally to donate their time, skills and money, officials said that in the U.S., those donations increased by 11% on GivingTuesday 2021, gifts of clothes, food, and other items increased by 8%.
Quorum Court Hears Election Totals and Issues
Connie Doss, Carroll County Clerk, gave J.P. 's at the recent Quorum Court meeting, a rundown of how voting went earlier this month and any issues that surfaced. In other business, J.P. 's: Approved a resolution authorizing the Judge to enter into a Hazard Mitigation Grant for County Road 818 bridge improvement. Approved a Resolution declaring a vacancy in the office of J.P. District 8. Don McNeely was elected Green Forest Mayor, making the vacancy. Passed an Appropriation Ordinance for the purchase of a walk-in freezer at the Detention Center. Passed an Ordinance setting forth the terms and conditions on the Collection of Volunteer Fire Department Dues on the Real Property Tax Statements by the County Collector. J.P. 's also passed an ordinance establishing the compensation for all County Elected Positions for 2023 and the Annual Operating Budget for Calendar Year 2023.
Gas Prices Still Falling in Arkansas
Arkansas motorists had much to be thankful for Thanksgiving weekend. GasBuddy.com reported Monday, Nov. 28, that the average price of regular unleaded in the Natural State fell 10.7 cents last week to $2.99. The national average price of gasoline fell 12.4 cents a gallon to $3.52. National diesel prices also fell 7.9 cents last week to $5.20 a gallon. Patrick De Haan, head of petroleum analysis at GasBuddy, said a new record was set last week for the "largest single-day decline in the national average." He expects the downward trend to continue as Americans prepare for the upcoming holidays. "It's entirely possible the national average price of gasoline could fall under $3 per gallon by Christmas, which would be a huge gift to unwrap for motorists after a dizzying year at the pump," he said.
ASP's Bill Sadler Retiring
In one way or another, Bill Sadler has been making Arkansas headlines for 50 years. Now, after 25 years in newspaper and television news and another 25 as the spokesman for the Arkansas State Police, Sadler will retire at the end of the year. As a reporter, Sadler spent time covering Arkansas prisons, reported on a deadly chemical leak at the Pine Bluff Arsenal that led to a federal investigation of his work and walked within 25 feet of a lost 9-megaton nuclear warhead that could have devastated Arkansas. With the state police, he worked under eight colonels, more than any other public information officer in the agency's history. He was on the scene after the 1998 Westside Middle School shooting in Jonesboro and stayed with the agency through the backlash related to the killing of Black Americans by police in the past decade and the recent uptick in crime in the country that has been distinctly felt in Central Arkansas. In his work for the state police, Sadler said, he's been surprised at how close they are, and he found a family among the men and women he works with. But he also felt that he had something to prove, that he had to measure up to the state troopers. That, combined with what he calls his natural workaholic tendencies, led him to push himself hard over the past 25 years.
Gender-Affirming Ban Trial Starts
The trial for Arkansas' ban on gender-affirming care began this Monday in Little Rock. This is the first trial in the nation over such a ban. In August, a three-judge panel of the 8th U.S. Circuit Court of Appeals upheld a ruling temporarily blocking the state from enforcing the 2021 law. "The SAFE Act" bans gender-affirming medical treatments and hormone therapies for transgender youth in Arkansas. Arkansas was the first state to enact such a ban. It also prohibits doctors from referring patients elsewhere for gender-affirming care. Republican Gov. Asa Hutchinson vetoed the ban last year, but GOP lawmakers overrode him and enacted the measure. Multiple medical groups including the American Medical Association opposed the ban. U.S. District Judge James Moody will preside over the proceedings. He filed the initial injunction that temporarily blocked the ban last year. Four families of transgender youth in addition to two doctors who provide such care have filed the lawsuit against the ban, saying it discriminates against transgender youth, intrudes on the parents' rights to make medical decisions for their kids and that it infringes on the doctors' freedom of speech. The trial is expected to last two weeks.
Medical Marijuana Grower Appeals State's Decision to Arkansas Supreme Court
The owner of a medical marijuana grow operation that lost one of eight cultivation licenses allowed by the state has appealed to the Arkansas Supreme Court in a bid to get a new trial to decide the matter. The cultivation license is the last of eight authorized by the state constitutional amendment passed by voters in 2016 to legalize medical marijuana. It was awarded to Fort Smith businessman Bennett "Storm" Nolan, whose River Valley Production LLC of Fort Smith began growing marijuana last year and started selling it in February as River Valley Relief Cultivation. On Nov. 3, Pulaski County Circuit Judge Herb Wright ruled that Nolan and company weren't qualified candidates and shouldn't have been licensed, but for marijuana regulators ignoring their own rules, while making up others, to award the certification. He told regulators to take the license and properly award it to a legitimate candidate. Wright's summary judgment ruling was the result of a January 2021 lawsuit by 2600 Holdings LLC, doing business as Southern Roots Cultivation, that claimed it had met all of the mandated qualifications for the license but had been wrongly passed over in favor of Nolan and River Valley. In his ruling, Wright ordered that state regulators take the license from Nolan and re-award it to a qualified applicant. Regulators are scheduled to act on the judge's order at a meeting today . The lawsuit targeted the regulating agencies, the Arkansas Medical Marijuana Commission and Alcoholic Beverage Control Administration of the state Department of Finance and Administration, but Nolan was never a defendant.
Congress Discussing Next Farm Bill and Possible Changes
As Congress completes its work for the year, legislators are already discussing the next farm bill and possible changes from the current law. The farm bill allocates funding for federal nutrition programs as well as programs on farming, conservation, agriculture research and rural development. Lawmakers last approved a measure in 2018. The nonpartisan Congressional Budget Office estimates the next farm bill will have a $648 billion baseline budget over five years and a nearly $1.3 trillion baseline budget over 10 years. Arkansans will have a noticeable impact on the next farm bill. Sen. John Boozman, R-Ark., will continue serving as the top Republican on the Senate Agriculture, Nutrition and Forestry Committee in the next Congress. The House of Representatives Agriculture Committee -- whose members include Republican Rep. Rick Crawford of Jonesboro -- has spent part of this year reviewing the current law. Much of the farm bill involves spending on nutrition assistance programs. The Congressional Budget Office estimates 84% of the next measure's baseline budget is the Supplemental Nutrition Assistance Program and similar programs, as well as reimbursements for states to administer programs. About 239,000 Arkansans are SNAP participants. House Republicans have proposed removing nutrition programs from the upcoming farm bill, a move that halted work in previous Congresses. In 2013, the House approved splitting nutrition programs and agriculture policies into two measures, but the inability to reach a consensus with the Senate delayed approval of a new law until February 2014. The current law will expire in September, although Congress could approve an extension while working on a deal.
FDA Approves Most Expensive Drug on the Market
The FDA has just approved the most expensive drug on the market to date. The drug, known as Hemgenix, costs $3.5 million per dose and is administered to patients with the rare disorder Hemophilia B. Hemophilia B is the rarer form of the blood clotting disorder resulting from insufficient amounts of a protein called Protein IX. Most patients with hemophilia B are men and about 1 in every 40,000 people has the disorder. Women are often carriers, displaying no symptoms but passing the disorder on to their children. Small cuts or bruises can be life-threatening, and many people need treatments once or more a week to prevent serious bleeding. Left untreated, the condition can cause bleeding that seeps into joints and internal organs, including the brain. Currently, patients receive frequent, expensive IVs of a protein that helps blood clot and prevent bleeding. Hemgenix is a gene therapy drug that is given in one dose via IV infusion. Drugmaker CSL Behring announced the $3.5 million price tag shortly after the FDA approval, saying its drug would ultimately reduce health care costs because patients would have fewer bleeding incidents and need fewer clotting treatments. The price appeared to exceed that of several other gene therapies priced upwards of $2 million. Like most medicines in the U.S., most of the cost of the new treatment will be paid by insurers — not patients — including private plans and government programs. Famous people who have had hemophilia B include Alexei Nikolaevichm, the ill-fated only son of Russian Czar Nicholas II who was killed with the rest of his family in 1918 at the start of the Russian Revolution. Richard Burton, actor in movies like "Cleopatra" and "1984," was one of the first actors to publicly reveal he had hemophilia.
Florida Woman Suing Kraft Over Time it Takes to Prepare Mac and Cheese Cups
A Florida woman is suing the Kraft Heinz Company for $5 million, claiming they misled the public about the time it takes to prepare its Velveeta microwavable mac and cheese cups. Court records show that a West Palm Beach-based law firm filed the lawsuit on behalf of Amanda Ramirez in the U.S. District Court for the Southern District of Florida in Nov. 18. Ramirez is listed as the main plaintiff for the class-action suit, which alleges Kraft Heinz violated federal law by saying Velveeta Shells & Cheese cups take 3½ minutes to prepare. "Ready in 3½ minutes" is printed on the box, which is the amount of time the product takes to cook in a microwave. However, the suit says it takes more time to complete the other required steps. This is how the lawsuit describes the cooking process: "First, consumers must 'REMOVE lid and Cheese Sauce Pouch.' Next, they must 'ADD water to fill the line in the cup. STIR.' Third, 'MICROWAVE, uncovered, on HIGH 3-1/2 min. DO NOT DRAIN.' Finally, they should 'STIR IN the contents of the cheese sauce pouch.' Defendant then notes that 'CHEESE SAUCE WILL THICKEN UPON STANDING'." "Consumers seeing 'ready in 3½ minutes' will believe it represents the total amount of time it takes to prepare the Product," the suit states. "Meaning from the moment it is unopened to the moment it is ready for consumption." The lawsuit claims Ramirez bought the product for a "premium price" of $10.99 "between October and November 2022, among other times." However, it did not say how long it actually took Ramirez to prepare the mac and cheese. The suit described Ramirez as someone who "looks to bold statements of value when quickly selecting groceries" and is "like many consumers who seek to stretch their money as far as possible when buying groceries." The plaintiffs are seeking at least $5 million in damages, "including statutory and punitive exclusive of interest and costs." The Kraft Heinz Company responded to the lawsuit Sunday, saying, "We are aware of this frivolous lawsuit and will strongly defend against the allegations in the complaint."
9-28-22
Kathy L.Doss - GF - 43 - contempt of court, FTA
Damon A. Kelley - BV - 29 - driving on suspended DL, speeding
Aaron G. Newberry - BV - 38 - contempt of court, FTA, fleeing
Reggie W. Welley - BV - 42 - failure to stop, no driver's license
9-27-22
Maxwell M. Asher - Harrison - 44 - court commit x 1
Jonathan Rose - bv - 23 - FTA
Jason K. May - Alpena - 40 - unauthorized use of vehicle, driving on susp. DL
Megan R. Shelton - GF - 24 - FTA
Matthew J. Tinnin - BV - 37 - DWI, refusal to submit to chemical test, speeding, open container, driving on suspended DL
9-26-22
Paulie Anje - Springdale - 19 - shoplifting
Samuel P. Dodrill - BV - 25 - DWI, leaving scene of accident, careless/prohibited driving, failure to register vehicle, no liability insurance
Nathan D. Drake - BV - 37 - FTA, driving on suspended DL, Jonathan Grose - BV - 23 - FTA
Jesse Heil - Winston Salem, NC - 59 - court commit x 2
Helson Kaiko - GF - 26 - court commit x 3, FTA
Zamarath X. Thoth - ES - 67 - possession controlled substance, schedule 1, poss. controlled substance schedule VI x 2
9-25-22
Joey M. Bates - GF - 41 - poss. of drug paraphernalia
Byron C. Clark - ES - 18 - no charge listed
Christian D. Morales - GF - 24 - fleeing an officer, fleeing-misd, poss. of controlled substance, disregarding stop sign, reckless driving driving on suspended DL
Billy S. Thomas - Huntsville - 52 - hold for other agency, FTA
Stephen G. Thomas - ES - 46 - domestic battery, resisting arrest, disorderly conduct
9-24-22
Nita J. Clark - BV - 63 - shoplifting
Anthony Marrujo - Fayetteville - 37 - FTA
John B. Reed - Huntsville - 29 - FTADiana rubon - BV - 44 - FTA x 2
Diana Rubon - Bv - 44 - FTA x 2
Joshua P. Terry - West Fork - 40 - FTA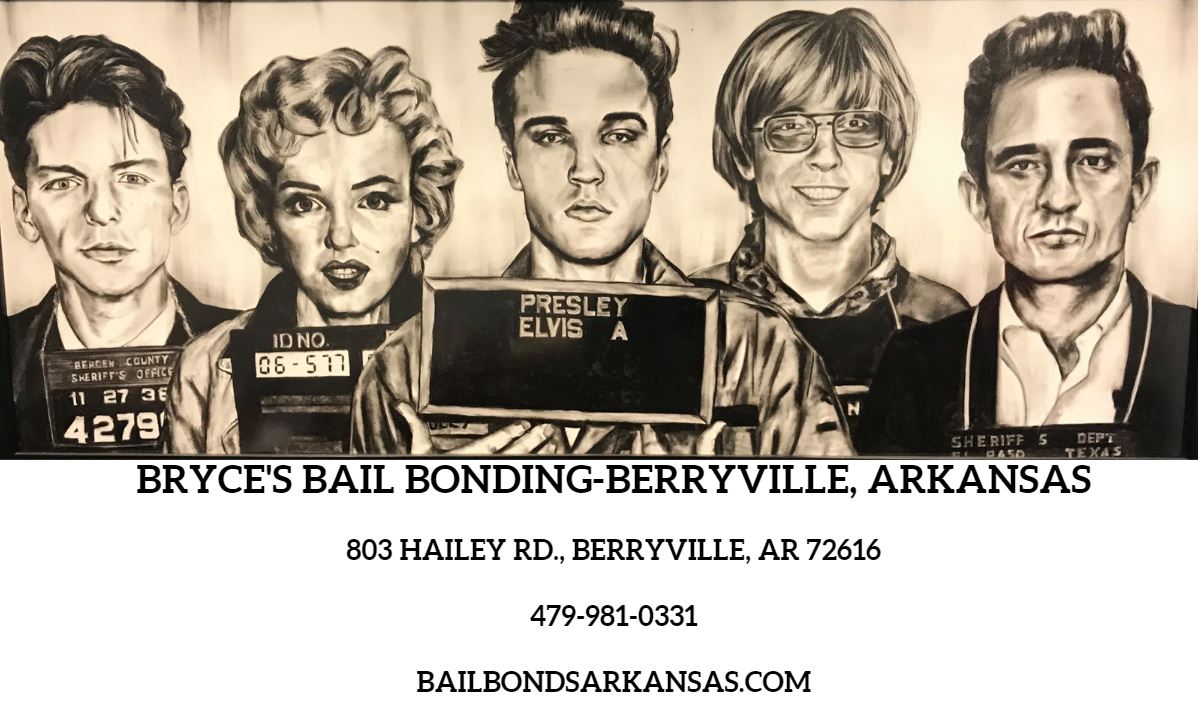 Significant Severe Weather Threat this Week
Confidence is increasing that parts of Arkansas will see a significant severe weather threat in the coming days. The Storm Prediction Center has eastern Arkansas under an enhanced risk for severe thunderstorms. An enhanced risk is a level 3 of 5 and means all types of severe weather including tornadoes are possible. Little Rock is under a slight risk (level 2 of 5). This means severe weather is possible, but it isn't as likely as in locations to the east. Western Arkansas is under a marginal risk(level 1 of 5) and these locations will see a low chance to see severe thunderstorms. If you are located under any of these risks you need to be weather aware Tuesday. Hail will be possible within the strongest thunderstorms, but it won't be widespread. Flooding isn't a huge concern because the thunderstorms are forecast to be moving fast. Rain and thunderstorms will be possible as early as Tuesday morning. The risk for more widespread thunderstorms will be in the afternoon, this is when the severe weather outbreak is most likely. The system will be completely out of here by Wednesday morning. Changes are likely in the coming days, but you will need to be weather-aware Tuesday. Have multiple ways to receive alerts. This could be a weather radio, the Arkansas Storm Team weather app, or your TV.
Two Men Drown at Lake of the Ozarks
The two people who drowned at Lake of the Ozarks over the weekend have been identified as two men from India. According to the drowning report, the men have been identified as 24-year-old Uthej Kunta and 25-year- old Shiva D. Kelligari. According to Missouri State Highway Patrol Troop F, troopers received a call around 2:40 p.m. Saturday requested assistance to find two people last seen in the water at the .5 mile mark of the main channel near the Bagnell Dam. The drownings occurred when Kelligari began to struggle in the water, went under, and did not come back up. Kunta dove into the water to rescue Kelligari and also did not come back up. The body of the first man was recovered by rescue crews and pronounced dead two hours after the incident on Saturday. Crews weren't able to recover the second body until 9 a.m. Sunday morning. Bradley Kinkade manages the Airbnb the men were staying in. He says he called 911 after hearing cries for help. "I grabbed my phone and called 911 and my daughter also grabbed hers and called 911," said Kinkade. "My brother jumped in the water and tried to save him but by the time he got to the kayak, they were already gone." The Missouri State Highway Patrol dive team, Lake Ozark Police Department, and the Lake Ozark Fire Department all assisted in the rescue.
Holiday Shopping Season Officially Underway
Thanksgiving weekend officially kicked off the holiday shopping season in the United States. This year, the National Retail Federation predicts that holiday retail sales will grow between 6% and 8% over 2021 despite inflation. Last year, shoppers spent a total of $10.7 billion on Cyber Monday, with many people stocking up on electronics, toys and video games, according to Adobe. Online searches show many people are wondering how Cyber Monday first got its name. Some websites claim it had to do with shoppers using high-speed internet at work on the Monday after Thanksgiving, so the VERIFY team looked into the retail holiday's origin. Did Cyber Monday get its start because people shopped online while at work? Online searches show many people are wondering how Cyber Monday first got its name. Some websites claim it had to do with shoppers using high-speed internet at work on the Monday after Thanksgiving, so the VERIFY team looked into the retail holiday's origin. In 2005, Ellen Davis, the former senior vice president of strategic initiatives at the National Retail Federation (NRF), coined the term "Cyber Monday" in a press release published by the NRF's digital division, Shop.org. In the press release, Davis wrote online retailers had set their sights on the Monday after Thanksgiving because they noticed sales had been creeping higher in the years leading up to 2005. She also wrote that consumers, many during work hours, were "expected to head online in droves on Cyber Monday,"attributing the shopping increase to workers' access to better quality internet in the office. "Experts believe that an increase in web traffic could stem from the fact that consumers may have faster or more secure Internet connections at work and choose to shop there, or that they were unable to finish all of their shopping over the Thanksgiving weekend," Davis wrote. A Shop.org survey conducted in 2005 found that more than 37% of consumers said they would use internet access at work to browse or buy gifts online during the holiday season, according to the press release. The survey also found that 51% of young adults between the ages of 18 to 24 and 49% of shoppers between the ages of 25 to 34 said they planned to shop online during work hours.
Shipping Deadlines Announced
Christmas might seem pretty far away — but with the busiest shipping days of the year ticking closer, it's a good time to mark your calendar with some major shipping deadlines. While you're making your list of gift plans (and checking it twice), avoiding high last-minute shipping prices will keep your wallet merry. Ground shipping is generally the cheapest option, but you'll need to wrap things up by mid-December. FedEx's last day for ground delivery before Christmas is Wednesday, Dec.14. For USPS, that deadline is Saturday, Dec. 17. UPS recommends getting an estimate from its website, which calculates delivery dates for its various services. Another option is ordering gifts online, sending them directly to the recipient's address. Christmas shipping deadlines vary by retailer, but many will have website banners in December to show when you'll need to order to have it delivered on time. Some online retailers, like Amazon, even offer gift wrapping for various products. Here are the major deadlines for delivery in time for Sunday, Dec. 25.
USPS 2022 holiday shipping deadlines
Retail Ground: Saturday, Dec. 17
First-Class Mail: Saturday, Dec. 17
Priority Mail: Monday, Dec. 19
Priority Mail Express: Friday, Dec. 23
FedEx 2022 holiday shipping deadlines
FedEx Ground Economy: Thursday, Dec. 8
FedEx Home Delivery, FedEx Ground: Wednesday, Dec. 14
FedEx Express Saver, FedEx 3Day Freight: Tuesday, Dec. 20
FedEx 2Day: Wednesday, Dec. 21
FedEx 1Day Freight, FedEx Extra Hours: Thursday, Dec. 22
FedEx SameDay: Friday, Dec. 23
UPS 2022 holiday shipping deadlines
UPS Ground: Check the UPS website
UPS 3 Day Select: Tuesday, Dec. 20
UPS 2nd Day Air: Wednesday, Dec. 21
UPS Next Day Air: Thursday, Dec. 22
Different deadlines will apply if you're mailing packages out of the country or to Alaska or Hawaii, so check the carriers' websites to find that information.
Tecovas Bootmaker Opens in Arkansas
Tecovas, a western bootmaker based in Austin, has announced it is opening its first location in Arkansas. The new store will carry inventory in all Tecovas' categories: cowboy boots, bags, clothes, and accessories. Customers will also be able to personalize their purchases and refresh past purchases with complimentary boot shines. Tecovas is a handmade, direct-to-consumer cowboy boot manufacturer. They also offer apparel, accessories, and leather goods. The brand is expected to achieve more than $200 million in gross sales in 2022 and open approximately 15 stores in the next 18 months. Due to Thanksgiving, the Grand Opening Event will be held the following weekend, Friday, Dec. 2 and Saturday, Dec. 3.
Average Grocery Prices Up 8%
The price of your average grocery run is nearly 8% higher this year when compared to last, according to the latest data from the Bureau of Labor Statistics. But the prices of everything in your cart aren't all trending the same: while apples have gotten 5% more expensive, the cost of breakfast cereal is up nearly 25%. In the meat department, prices aren't being affected equally either. Chicken and turkey have risen by 17% since last October. Meanwhile, the cost of beef and veal is actually down 3.6%. What's behind the divergence in meat prices? "The increase in chicken prices is mostly due to very strong consumer demand this year along with increased production (mostly feed) costs," explained Derrell Peel, who teaches agricultural economics at Oklahoma State University and specializes in livestock. Peel said bird flu isn't really responsible for driving up the cost of "broilers," which are chickens raised for meat production, but it has had impacts elsewhere in the grocery store. Avian influenza has wreaked havoc on chickens used for egg production – egg prices are up a whopping 43% year over year – and hit turkeys pretty hard, too. The strain of the flu wiped out 49 million turkeys and other poultry so far this year, the Associated Press reported, leaving turkey prices at a record high. Rodney Holcomb, also an agricultural economics professor at Oklahoma State University, noted that the cost of chicken feed has also risen, and those costs are passed on to consumers. Not to mention the cost of fuel – consumers are already paying more to fill up their own cars, but they're also paying for that added cost all the way down the supply chain. "That's part of increased costs for everything," Holcomb said.
State Capitol Week in Review
From Senator Bob Ballinger
November 25, 2022
LITTLE ROCK
Arkansas lawmakers have begun pre-filing bills in advance of the 2023 legislative session, which begins on January 9. At the beginning of the week of the Thanksgiving holiday, two bills had been pre-filed by senators and 10 bills had been pre-filed by members of the House of Representatives. The first two bills filed were Senate Bill 2 and House Bill 1002, which are identical versions of legislation to reform parole laws and require truth in sentencing. They are so-called "shell bills" because at this point they only contain a title and a paragraph that outlines their general purpose. Public safety will be a major issue during the 2023 session. The legislature is expected to consider proposals to add space in state prisons, particularly for inmates in maximum security units. Also expected are measures to tighten parole regulations, because of the growth in the number of serious crimes committed by inmates out of prison on parole. Truth in sentencing laws provide jurors with more accurate estimates of the length of prison sentences, and can be written to focus on repeat, violent offenders. During criminal trials juries may sentence an offender to a lengthy sentence, but he serves only a portion of the original sentence because it gets shortened for good behavior. In September the Department of Correction announced that it would release 369 male inmates on parole over 90 days because of a lack of space. In May the department released 387 inmates, using a state law known as the Emergency Powers Act that authorizes it to reduce prison overcrowding. Capacity in state prisons is about 15,000, and on an average day an additional 2,000 convicted offenders are held in county jails waiting for space to become available in a state unit. The cost of holding state inmates in county jails has long been an issue between county officials and the state. County sheriffs would like higher reimbursements for each inmate they must house. Also, sheriffs have told lawmakers they are now holding more serious offenders than in the past, which creates more danger of violence for deputies, staff and people being held in jail on minor charges. Four House bills would require Medicaid to cover more procedures. One House bill would affect businesses that subsidize expenses for employees who leave the state to get an abortion. The bill would require those businesses to also provide 16 weeks of paid maternity leave. The sponsor said that the bill was meant to discourage attempts to circumvent the strong anti-abortion laws in Arkansas. HB 1004 would require sex offender registration to include more details about the offender's physical address, such as apartment numbers and suite numbers. It also would require more details about the address of the employer of the sex offender, if he has a job. The numbering of pre-filled House and Senate bills began with "2" because in each chamber the first bill is traditionally an appropriation to authorize paying the expenses of the session. Two years ago, HB 1001 appropriated $1.975 million for House expenses and SB 1 appropriated $1.35 million for Senate expenses of the 2021 regular session. They included salaries of legislators and staff, maintenance and operations.