Our children are priceless so let's keep them safe. Our Back to School Safety Page is here to give updates on the up coming school times and ads to share great Back to School safety tips!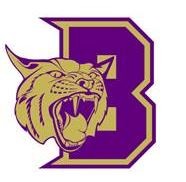 Back to School Supplies For Berryville Schools 2021-2022:
Students will be responsible (as needed) for personal bags or backpacks and trapper keepers or zipper binders.
Students in Elementary and Intermediate will need headphones.
Back to School Supplies For Green Forest Schools 2021-2022:
School Supplies for 2021-2022 will be provided to start the school year for our student! Students will only need to purchase a back pack.
Meals (breakfast and lunch) are FREE for ALL students once again this school year.
The Learning Center of North Arkansas
Are you needing licensed, quality childcare as the new school year begins? Give The Learning Center of North Arkansas a call at (870) 423-3000 for more information! We offer transportation, extended hours from 7:30 to 5:30, hot meals including breakfast and lunch, physical, occupational and speech therapy, curriculum based activities, certified teachers, trained paraprofessionals and so much more. WE CURRENTLY HAVE OPENINGS IN OUR BERRYVILLE, GREEN FOREST, ALPENA AND HARRISON LOCATIONS! Call now to enroll today!
Back to School Safety Sponsors 2022
Let's Give a Cheer for a New School Year!!!